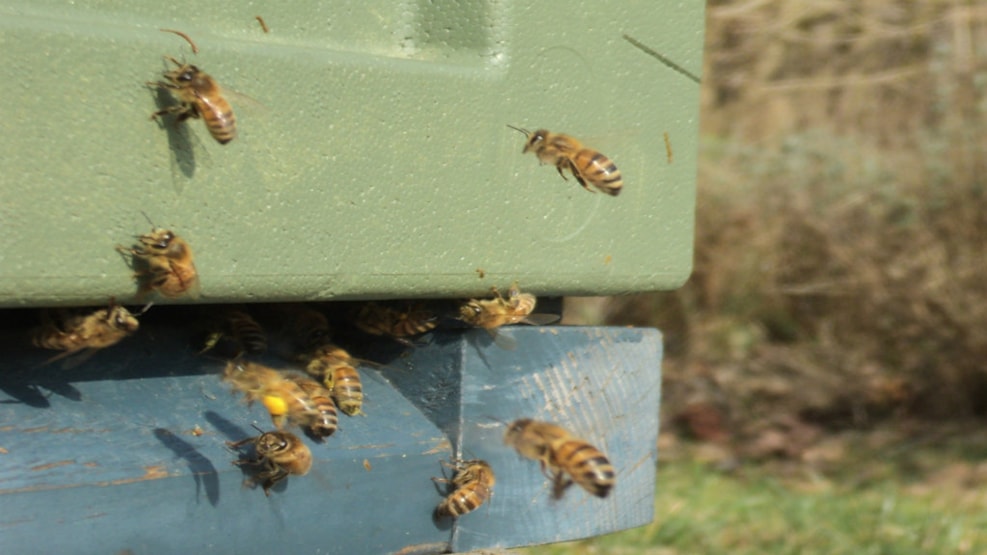 Bi-Kongen (the Bee King)
Bi-kongen is the name of our local beekeeper in Hjallerup. 
The beehives are filled with honey and gathered during the summer. The honey is homemade, that is, the beekeepers bottle and extract it themselves.
This process gives the honey a wonderful taste, while the aroma is totally different (better) from the usual supermarket-honey.
Give the Bee King a call on phone +45 22 26 57 87 and come by for a visit by appointment.