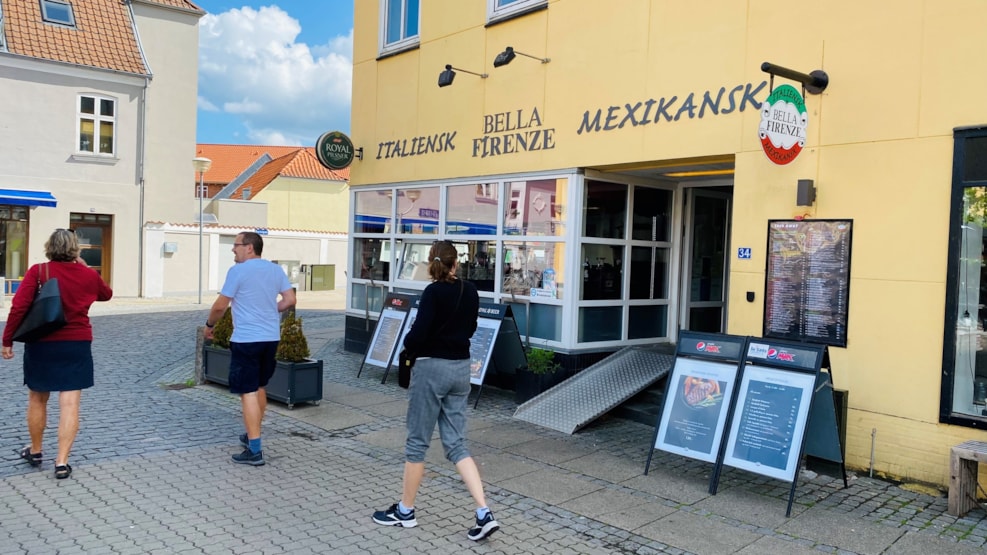 Bella Firenze
Cozy and atmospheric restaurant
Bella Firenze is Sæby's cozy and atmospheric Italian and Mexican restaurant. The name is inspired and named after the wonderful and beautiful city of Firenze in Italy.
Bella Firenze serves juicy and tender steaks with a variation of side dishes, and the Italian cuisine with a large selection of spaghetti and pizzas.
In addition, there is also Mexican cuisine with Mexican Burritos and tacos, as well as nachos as a potential appetizer.
The restaurant uses the best ingredients with hints of its own spice mixes and delicious sauce.