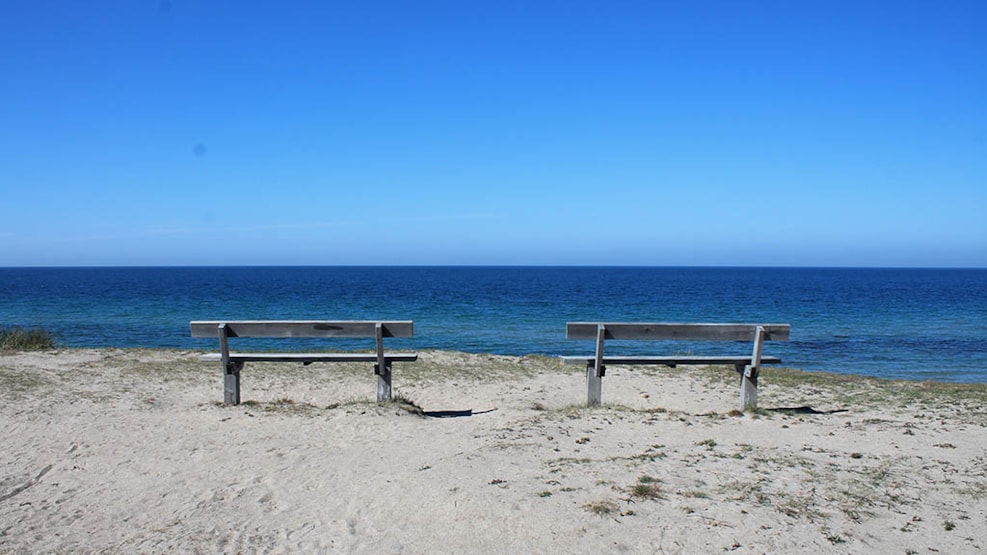 Banstenen
At Bansten Bakke you can walk all the way to the slope with a view of the wide beach and the sea, and you can glimpse Østerby in the distance. There is a staircase down to the beach.
Here on the north coast there are many rocks of which Banstenen is the largest. It is located in the water approx. 600 m east of the stairs and 25 m from the coast. Legend has it that the Banstenen must have been thrown by a giant from Scania towards Hals Church, but it hit a good distance next to it.
On the beach above Banstenen is Lille Bansten. The stone has depressions in the upper side, where there is often water. The water was said to have healing power. It must have been created by "crooked Simon", who was a crooked teacher from Hals. He gave a kind of sermon here and asked God for mercy for the poor on the lake, the sick, the disabled and the humpbacks. One of the listeners shouted "You forget the crooks, Simon". Simon went mad and hammered his fist into the stone, leaving a hole.
The cliffs in Bansten Bakke tell the geological story of the oldest Læsø. Traces of sea urchins and Norway lobsters can be seen in some of the layers. Bansten Bakke was part of a long headland that ran from Højsande north of Østerby to Jegens. By far most of the headland is eroded by the sea.