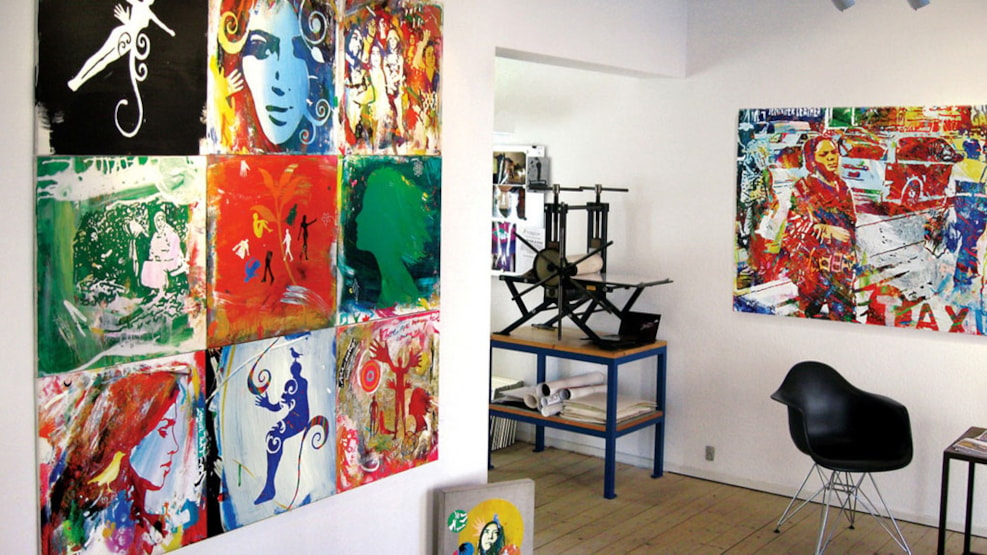 Artbreak Hotel
Artbreak Hotel is an art gallery and studio which features Nils Sloth's own work. Experience the exhibition and even meet the artist of the wonderful paintings, drawings, original graphics and more.
Follow the creation of art, as Sloth crafts original graphics by engraving on a copper press. The artist Nils Sloth is often working in the gallery on Fridays from 2 PM and Saturdays. Besides being a studio and gallery in the centre of Aalborg, Artbreak Hotel both offers and hosts courses, workshops, and even concerts.
Opening hours
The opening hours of the gallery are subject to alterations. Therefore, you are welcome to contact Nils Sloth for an appointment on his phone number +45 2346 5043.