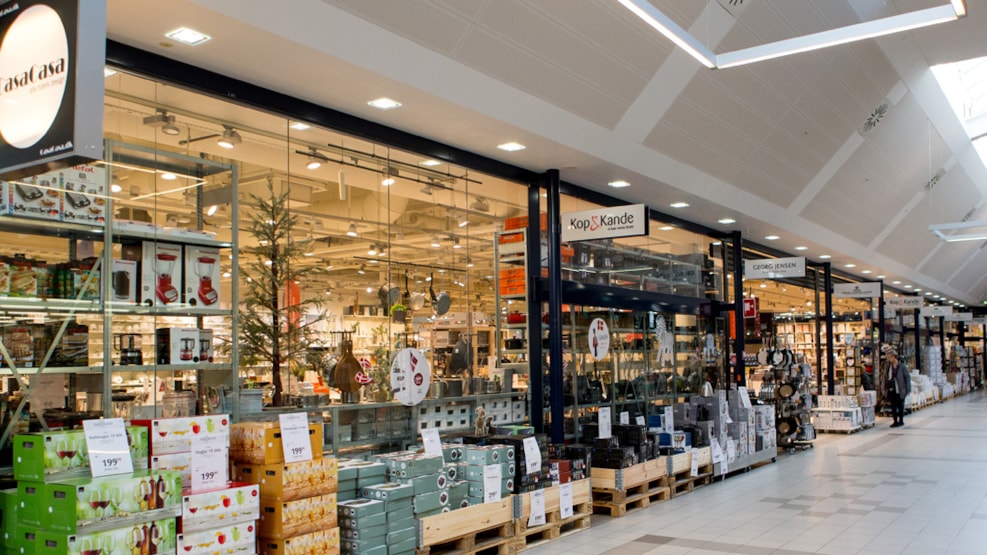 Aalborg Storcenter - Shopping center
Aalborg Storcenter, biggest shopping centre in Aalborg, has 75 specialized shops and cafés for every taste. Guests can also visit Denmark´s biggest hypermarket Bilka. The shopping centre is in Skalborg.
Aalborg Storcenter, the biggest shopping centre of Aalborg, has 75 specialized shops for every taste and the hypermarket Bilka under one roof, and more than 2000 free parking spaces just outside the door.
Aalborg Storcenter is ready to welcome you to a world of shopping. Here, there is something for everyone, whether you are looking for clothes, shoes, cosmetics, electronics, home interior accessories, or something entirely different. The shop assistants are ready to help you.
The hypermarket Bilka is the biggest of its kind in Denmark and has an enormous selection of both food and non-food items.
More than just a shopping centre
During holidays, the shopping centre arranges different kinds of activities for children, and often, prominent guests like Bob the Builder, SpongeBob SquarePants or Spiderman stop by.
Gift Certificate 
Aalborg Storcenter also offers a gift certificate, which can be used in most stores, including Bilka. and that way you can easily find the perfect gift for the one you care about. On the centre's website you can purchase the gift certificate and check its balance.
Travel sustainably with bus and train in North Jutland
Getting around North Jutland with public transport is effortless. Plan you trip with bus, train or 'Plustur' on rejseplanen.dk.