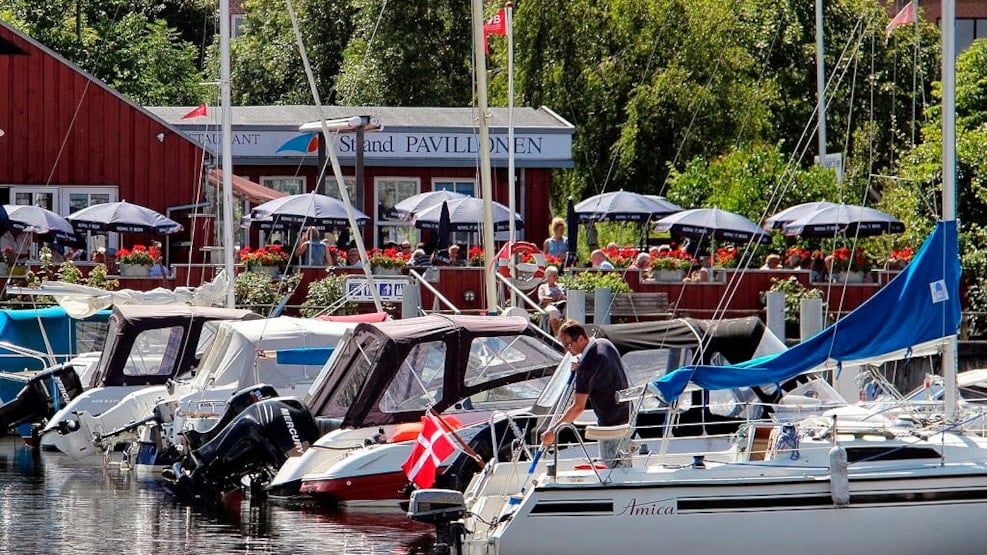 Aalborg Lystbådehavn
With a trip to Aalborg Lystbådehavn (Aalborg Yacht Harbour), you can look forward to experiencing an idyllic and maritime atmosphere which is close to the city and has views of the Limfjord, and harbour.
West of Aalborg city centre you will find Aalborg Marina, one of Aalborg's most beautiful and charming pearls, and a place that is definitely worth a visit. The marina consists of two beautiful ports, Skudehavnen and Vestre Bådehavn, each of which has its own experiences to offer. During the summer the marina is full of life with happy faces and pure atmospheric bliss. Around the harbour area, there are cafes, supermarkets and good accommodation available. As a sailing guest, you can throw anchor at one of the over 400 spots that the Marina has at its disposal, as well as make use of its many facilities for guest sailors.
Vestre Bådehavn
Vestre Bådehavn is the intimate and lively part of Aalborg Marina, something you will experience if you take a stroll along the harbour promenade. Here you will find the harbour's three restaurants, Kystens Perle, Restaurant Vestre Baadelaug and Ombord, all of which have a view of the promenade, boats and water. Explore the promenade and discover a local favourite when it comes to pancakes, namely the Pancake House (Pandekagehuset). In addition, there are other facilities as well as a store full of maritime equipment. Due to this, the harbour is a well-attended area all year round.
Skudehavnen
Skudehavnen is the part of Aalborg Marina that offers more peace and quiet with larger open spaces. Here you can see not only newer boats but also older wooden ships. In the harbour area, you will find Aalborg Streetfood - Kitchen Factory, where you can buy yourself a delicious meal in countless categories. There is also the fun centre Springeren and the old fishing village The Fjord Town. Although you can expect more silence here, the area is still a favourite place for many locals to visit on their daily walking and cycling trips.
Read more about Aalborg Lystbådehavn (Aalborg Yacht Harbour) in Aalborg…