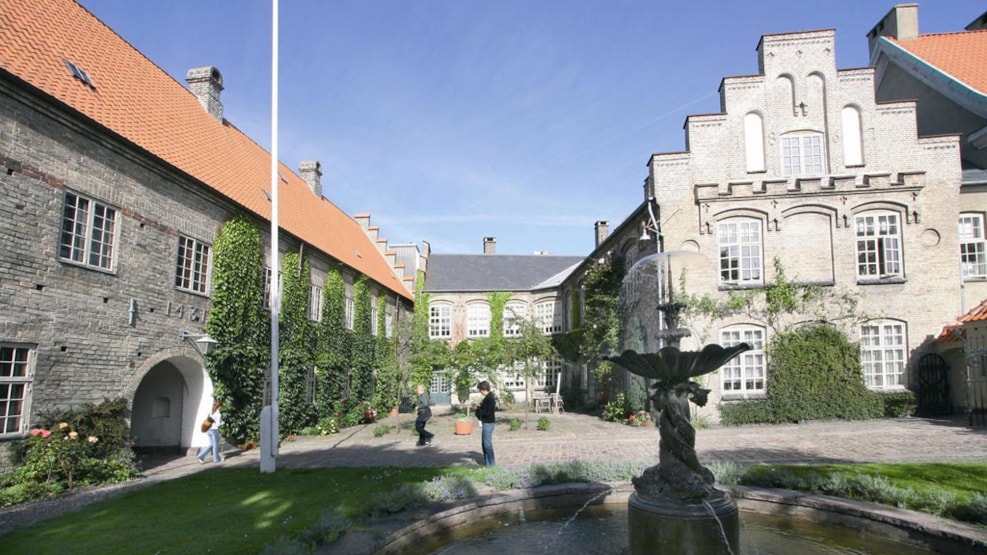 Aalborg Kloster
In the heart of Aalborg you can find the Monastery of the Holy Ghost, which is one of the largest and best preserved monasteries in Denmark. The monastery is from 1434 and has an exiting history
Latinskolen (the Latin School) and Churchill-klubben (the Churchill Club) are also part of Aalborg Monastery's interesting history.
It is possible to rent a number of the monastery's beautiful historic rooms for different purposes, for example for conference receptions, dinners and much more. You could also choose to host your reception or a cosy get together in the monastery's beautiful garden, Munkenes Abildgaard. 
By choosing Aalborg Monastery as the venue for your social arrangement, you get to offer a unique experience and atmosphere that will not be forgotten.
Aalborg Monastery does not have a restaurant, but many restaurants and cafés in the area are used to catering different events at the monastery, and are therefore familiar with the monastery and its facilities.
It is also possible to combine your social event at the monastery with a tour of the old monastery or a guided city-walk where you can learn more about Aalborg and its history.
Capacity: Up to 150 people