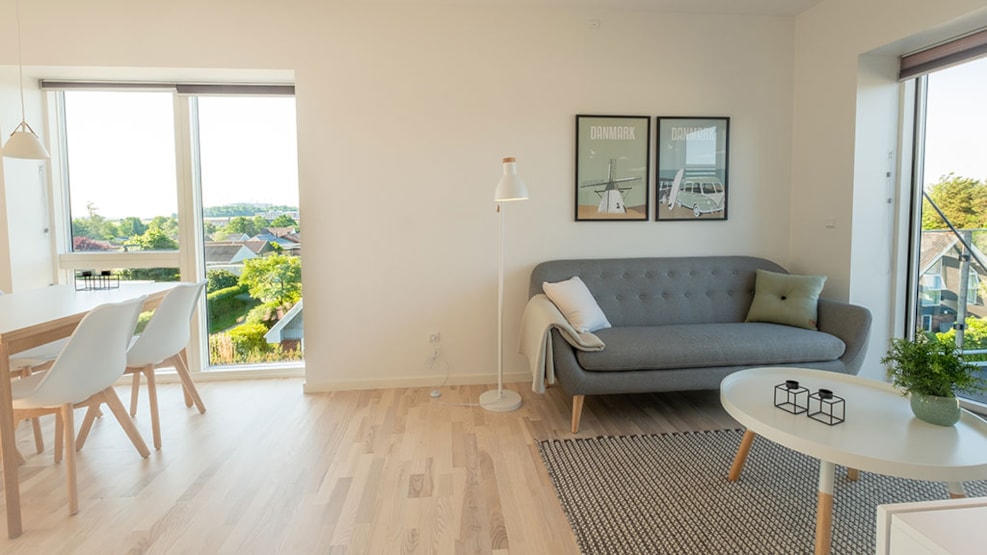 Aalborg Hotel Apartments
With 27 fully furnished apartments in a modern and minimalistic style, Aalborg Hotel Apartments offers a high-quality housing solution for both businesses and individuals during your stay in Aalborg.
Aalborg Hotel Apartments is the perfect alternative to a traditional hotel in Aalborg. The 2 and 3-bedroom apartments are all equipped with a full kitchen, bedroom, living room and balcony. Furthermore, for your convenience, there is free parking included in your stay. Whether your stay is for a few days or for several months, comfort and homeliness are of top priority and you can count on the apartments to have all necessary amenities.
The apartments situated in the Eastern part of Aalborg, provide a good location with just 6 km to Aalborg Center, 5 km to Aalborg Harbor and only a few kilometres to Aalborg University, Nordjyske Highway, Novi and the new super hospital.
Read more about Aalborg Hotel Apartments...