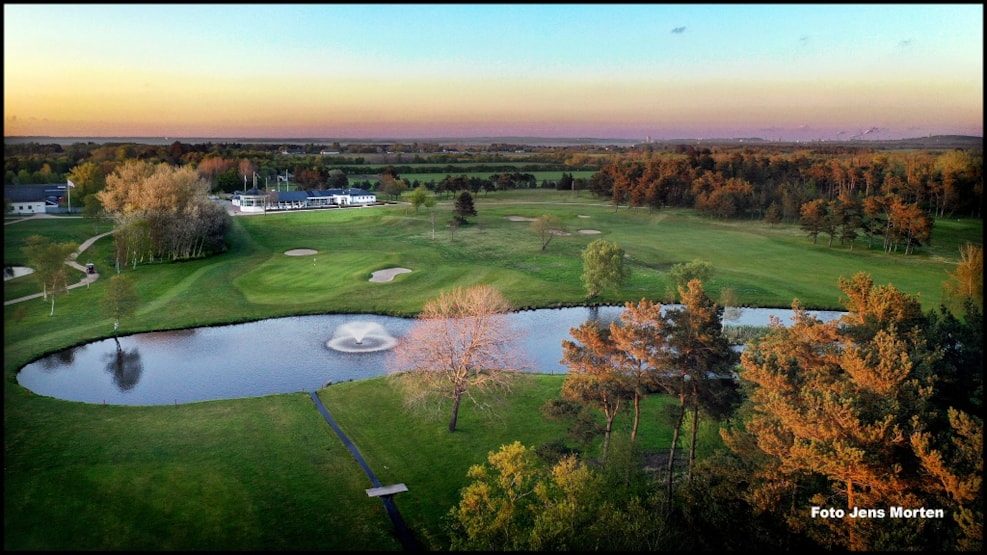 Aalborg Golf Club
Aalborg Golf Club is a modern golf club with proud tradtions, and the best facilities in the region. Play on an international championship course in an area with lakes and forest close to the Limfjord.
Aalborg Golf Club is located on approx. 10km west of Aalborg
There is also an opportunity to enjoy a well-prepared meal in the club's restaurant.
Aalborg Proshop & Golf Academy
In the golf club you will also find Aalborg Proshop & Golf Academy, which offer sales and professional guidance in your choice of equipment.
Directions
Use exit 28 on the motorway south of Aalborg, follow route 187 to Nibe 4-5 kilometres. Turn right towards Nørholm by the sign 'golf bane 3 km'. From here, follow the signs to the golf court.
Read more about opening hours and Aalborg Golfklub… (Danish).