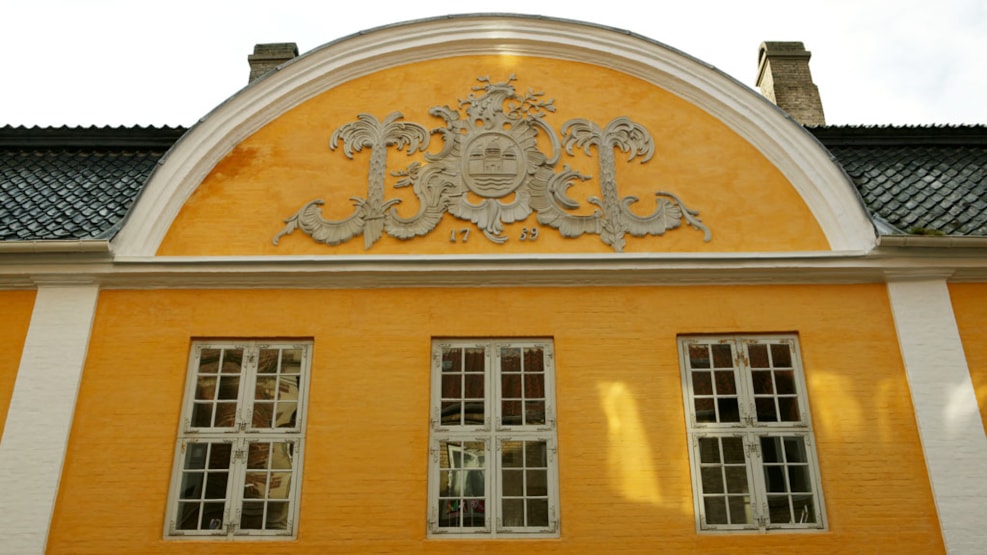 Aalborg City Hall
On Gammeltorv, in the very middle of Aalborg, lies Aalborg Rådhus (Aalborg City Hall), which was built in 1762 in late Baroque style with a sandstone-adorned rococo frontispiece. Today, it is used for civil marriages and representative purposes
Aalborg City Hall takes pride in having the title of being Denmark's smallest City Hall. in relation to the city's population.
If you host a reception at the old city hall, you will be welcomed at the door by Frederik V's choice language "Prudentia et Constantia" - "Wisdom and tenacity".
As you step through the door, you will experience the impressive staircase, the beautifully painted ceiling structures and the town hall which, with its ceiling stucco and symmetrically placed double wing doors with gilded profiles and baroque court, signals the powerful functions previously held by City Hall.
A reception at City Hall can introduce you to the history of Aalborg and you can easily combine the reception with a guided tour around the city, where you can learn even more about Aalborg.
Capacity: up to 100 people