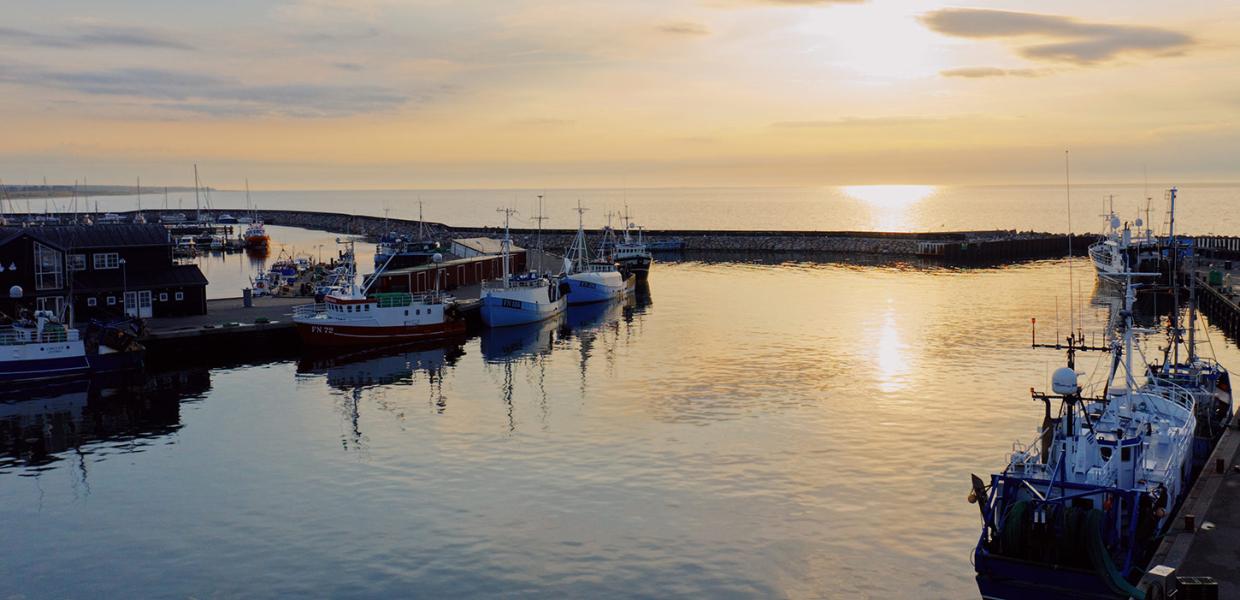 Photo:VisitDenmark
Things to do on Læsø
Læsø is a unique island in the middle of the Kattegat, with voluminous seaweed roofs, houses built from the timbers of stranded ships, and salt production as practiced in the olden days, and sold as the famous Læsø salt. Open, clean, unspoiled countryside and coastline, with langoustine and lots of other good things from the sea around the island.
Active holiday
Is an active holiday on the agenda? Læsø is just the place! Plenty of opportunity here to break into a sweat. Get out there on foot, horseback or bike. Catch your own dinner by fishing, or sharpen your competitive edge with a round of golf.
Art and culture
The sea has always inspired painters. And that's why many of them, including big contemporary names, have spent time on Læsø to cultivate their creative talent. The result is galleries and art halls for our pleasure.