Digital City Tours - Explore Aalborg
Photo:
Lasse Bruhn / Koebenhavnsk
Take a tour around Aalborg with Explore Aalborg on your smartphone and you will have all you need to discover the city of Aalborg. The Digital City Tours help you discover; the historical parts of Aalborg, the street arts of Aalborg, City highlights, and a guided tour designed for kids.
With the Explore Aalborg on your smartphone, you are all set to for digital city tours in Aalborg. During the guided tours, you will be told exciting stories and facts about Aalborg and experience locations beyond the tourist perspective.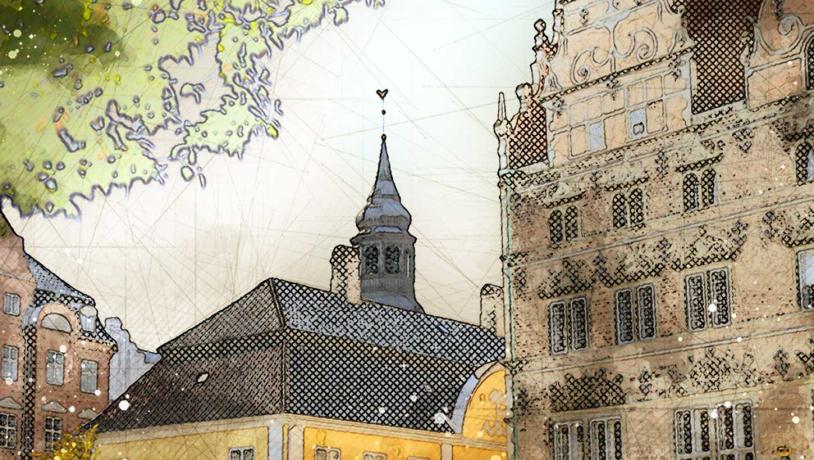 Photo:Enjoy Nordjylland
Discover the Historical Aalborg
Come along and head back 400 years in time where the local maid, Marie, who will be your local guide in Aalborg during the 1600 hundreds. The guide is a mixture of historical facts, amusing stories and charades, and will give you a new insight in the history of Aalborg. Remember your headphones because the guided tour mainly comprises of audio bits at the different locations. The audio track is produced by 'Det Hem´lige teater'.
Duration: 2 – 3 hours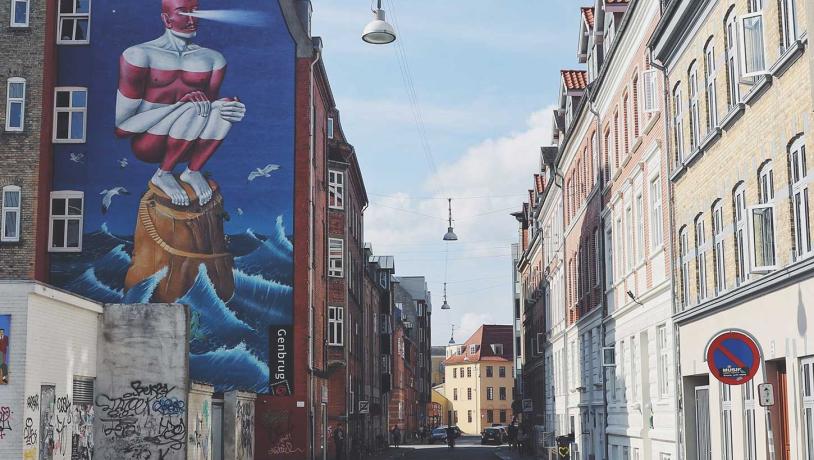 Photo:Kim Michael Jensen
Aalborg Street Art
Discover the great variety in Aalborg Street Art and experience the new street art compilations made within the last couple of years. Aalborg feature more than 65 street art compilations which all offers their own story.
The guide will show you where to find each compilation. You decide how many streets arts you want to see and the order in which you see them.
Duration: You can spend an entire day exploring the street arts of Aalborg – or merely half an hour. It is all up to you.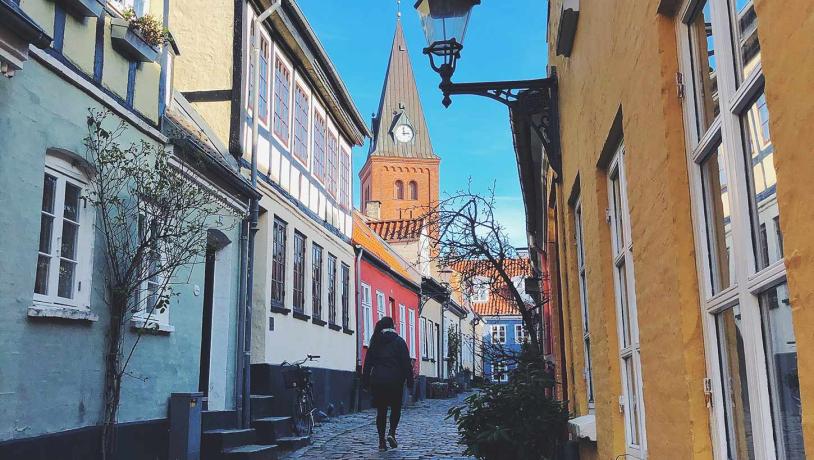 Photo:Kim Mikael Jensen
Aalborg City Highlights
Aalborg City Highlights guides you through 6 chosen "highlights" in Aalborg. You will walk on small cozy alleys, pass historical buildings and experience modern architecture.
Duration: 1 – 2 hours
Here's how you do it
Explore Aalborg is a webapp which runs on your smartphone's browser. When you pick a tour, you will have to allow the app to use the phone´s GPS and your location. Afterwards the app will guide you from spot to spot on the build-in map. When you are in the vicinity of a new spot, it will unlock, and you will be able to read or listen to information saved on that spot.
Explore Aalborg is a concept which is developed and tested by Destination NORD. If you have any questions regarding the app, find flaws or have any comments, you are welcome to contact us at info@destination-nord.dk.