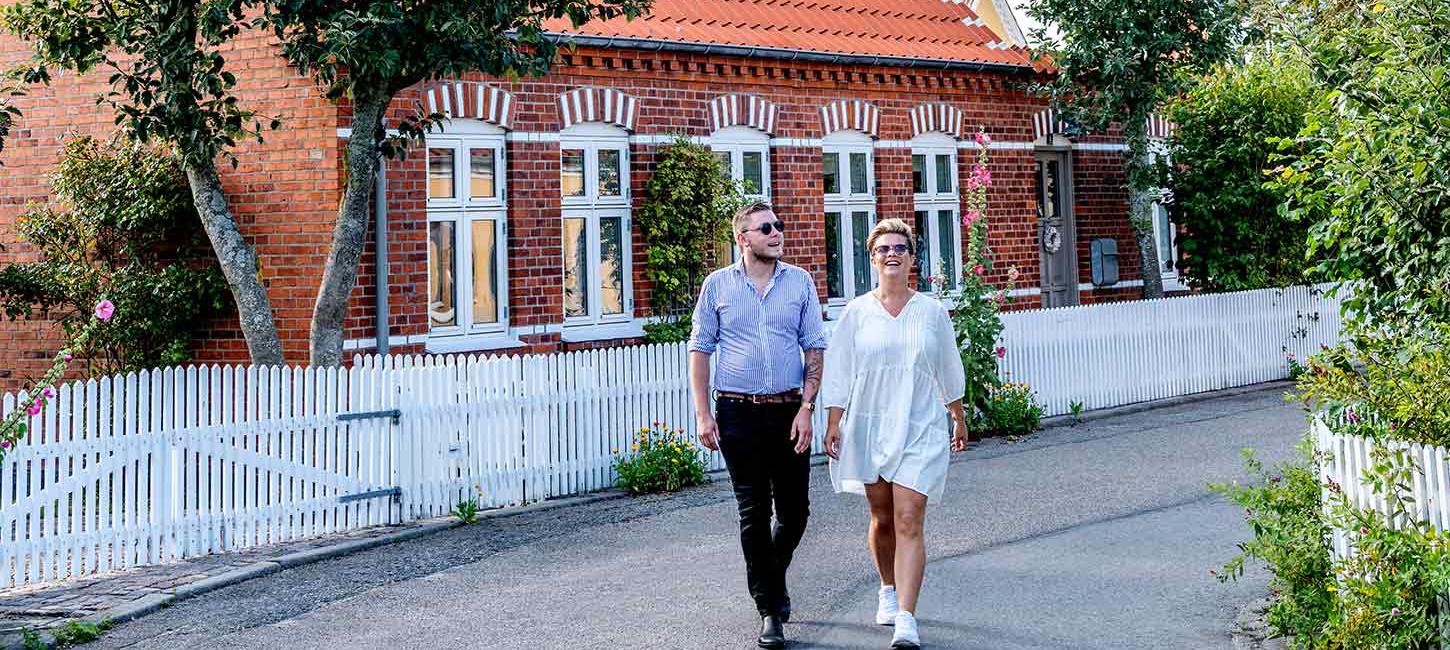 Shopping in Skagen
Skagen is shopping at the top, in every sense. Here you will find everything that belongs to a classic trading life, spiced up with exciting and inviting specialty stores and exclusive brand stores.
Arts, crafts and design
Ceramics, clothes, jewellery etc., all sustainable, are to be found at laøjlé, and if you love all things French, then Bellevue Vintage is for you. At Laurentius, you can explore a world of gastronomic kitchen utensils, and there are a whole collection of shops featuring the trend of the moment, ceramics.
Fashion
Pier 1, just a few metres from the harbour front, has fashion for him and her, as do Mop Shop Design and Mode. Number Nine offers you choice of all the best brands, and in Tøjbutikken Intermezzo, the focus is on fashion and designer clothes for ladies. And if you want to be absolutely sure you're keeping up with the time, a visit to Skagen Ure is a must.
Delicacies
French delicacies from Laurentius, the famous Skagen ham from Slagter Munk, food and wine for the discerning at Skagen Vin and Gastronomi, and maybe something on the sweet side from Bolcheriet or Ismageren. Skagen is a strong believer in enjoyment.