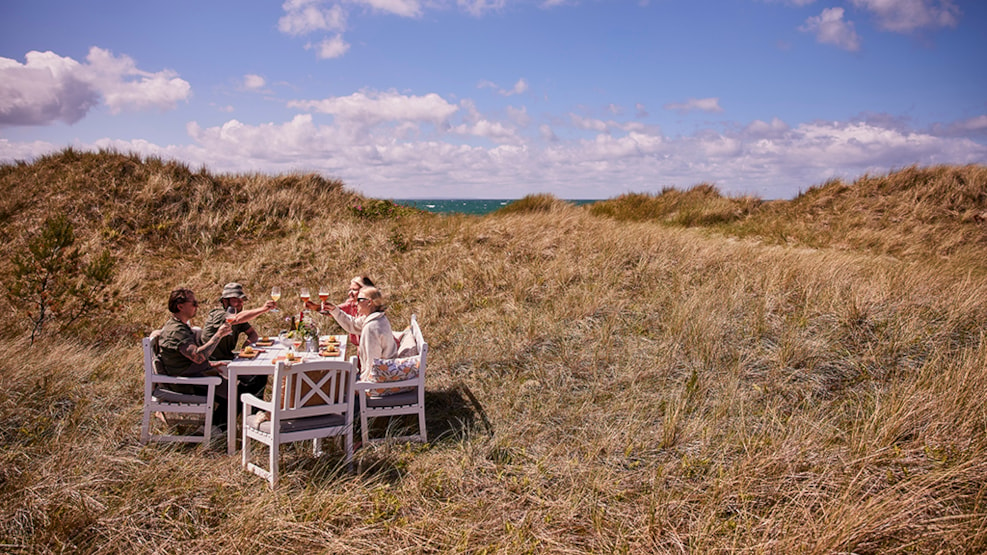 VesterVenners Badehotel Strandgaarden
Welcome to VesterVenners Badehotel Strandgaarden 
VesterVenners Badehotel Strandgaarden is an intimate beach hotel with 14 rooms and a beach path that leads directly down to the water, 100 meters from the hotel.
The 300-year-old beach farm has recently been renovated and both rooms and restaurant have been lovingly renewed with energy and whimsical details.
"When you have a room with us, it is important that you feel at home and welcome - it is not just an overnight stay or a trip to the restaurant. It is an atmosphere and a feeling of being part of VesterVenner "says Kamilla, Thomas and Mette.
With three gardens at the beach hotel, beech forest and the beach as your neighbor, there is plenty of opportunity to slow down and enjoy Læsø's nature.
If you borrow one of the beach hotel's bicycles, you can explore further on the island.
You can also take deputy manager Bjarke on collection trips on Wednesdays in July and August.
Hotel info:
Age limit: +12 years
No pets allowed