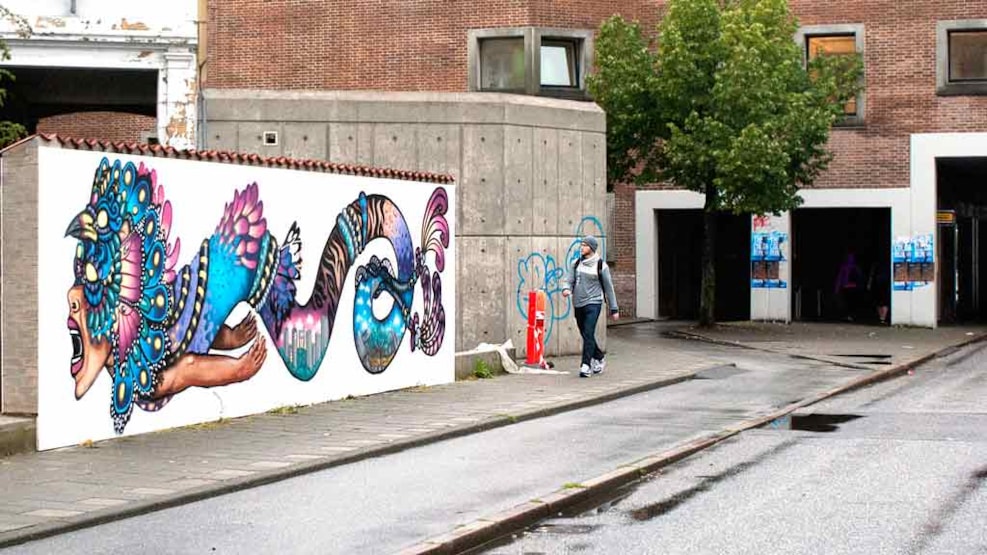 Street art - Nada - Østerbro 2
The local Danish street art artist Frida Stiil Vium, who works in Aalborg under the artist name Nada, has painted this adventurous mural in the middle of Nørregade, Street Station and Østerbro.
Frida Stiil Vium is currently working on Project Nada, where she creates different artworks around Aalborg. Despite her young age, she is already a well-known figure in the graffiti and art circles in Aalborg. You can also find Nada's work at Limfjordsbroen, in Karolinelund and in Friis shopping center in Aalborg.