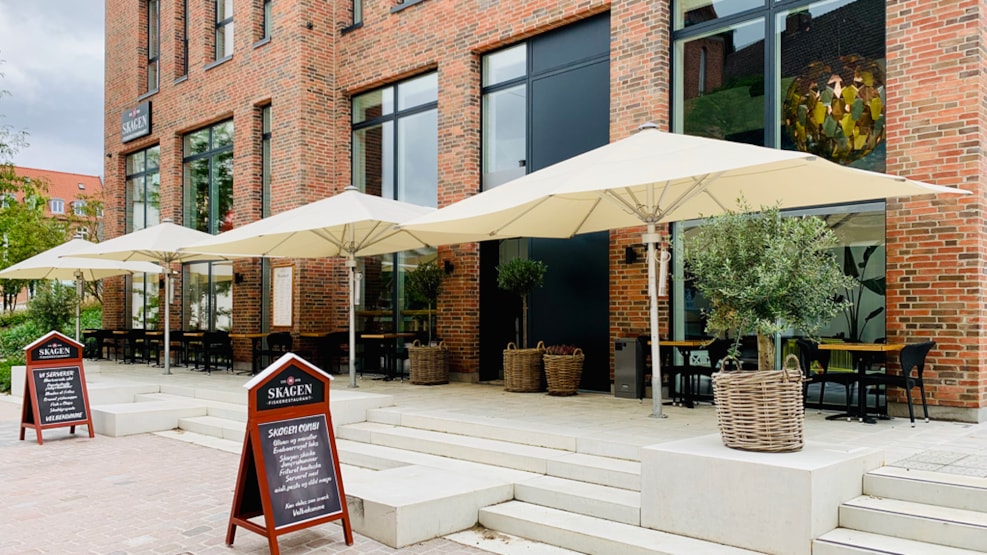 Skagen Fiskerestaurant
At Skagen Fiskerestaurant in Aalborg, you can enjoy an exquisite dinner in a warm and cosy setting, where every detail has been considered - the taste, the atmosphere and the overall culinary experience.
With a view of Aalborg's beautiful Cathedral and centred in the Theater Quarter, Skagen Friskerestaurant (Skagen's Fish restaurant) is surrounded by some of Aalborg's best buildings and is right in heart of the city. The restaurant has taken the well known personal service and cosy atmosphere from Skagen and brought it to Aalborg where they are ready to welcome you inside for an amazing seafood experience.
The main element on the menu is the seafood in which only the best and freshest ingredients are used as Skagen Fiskerestaurant receive fresh deliveries directly from the sea around Skagen. With each dish served you can look forward to a world-class culinary experience. In addition to their amazing food, Skagen Fiskerestaurant also invites you inside to various events such as musical experiences and regular food and wine event.
Read more about Skagen Friskerestaurant in Aalborg (in Danish)...