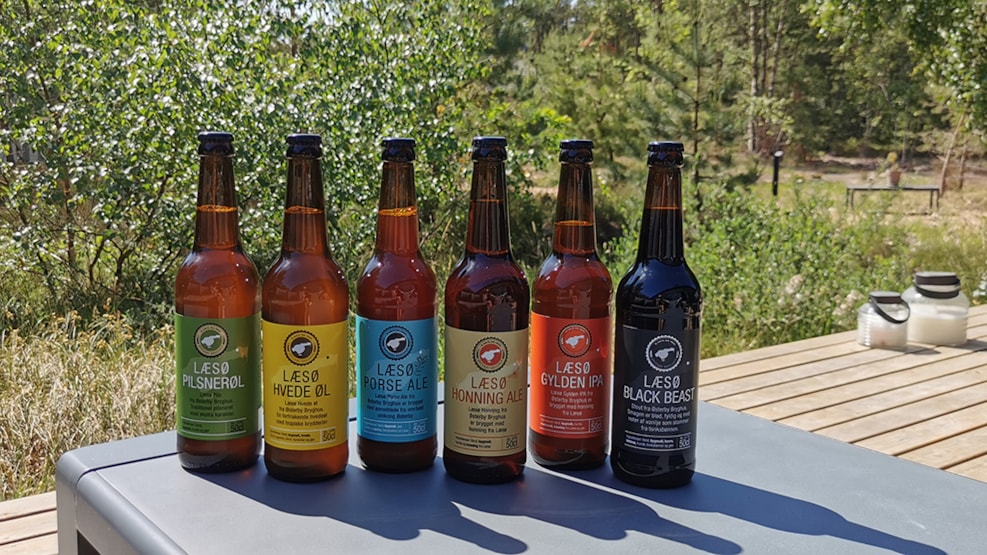 Østerby Bryghus
Two beer lovers with a great passion for the Kattegat's most beautiful island, Læsø.
Many have asked if Østerby Bryghus is to look at lovely Læsø, which we must disappoint as it does not yet exist.
We are what is called a phantom brewery, which means that we develop our beer ourselves on a small test facility, primarily with raw materials from the island.
When we hit what we think is the right taste, we rent at Randers Bryghus and in collaboration with Brygmesteren there, we scale up and brew a brew of at least 1000 liters.

In the near future, we will expand our test brewery from 30 to 300 liters and place it in Østerby.
The building has been purchased and we will have the desired area available 1st. January 2022. There we will then continue the development of new beers in close collaboration with the local residents of the island.
It will be possible to see this "test facility" and we will then arrange events where you can taste these "small batch brewings" and we will use the participants' opinion as help for which beers we need to multiply. At the same time, it will be possible to buy Beer "to go" out of the house.
Our beers can, so far, be bought and enjoyed at Kitty and Andre, at Læsø Bolighus and Læsø Spisehus, try those we do not think you will be disappointed.