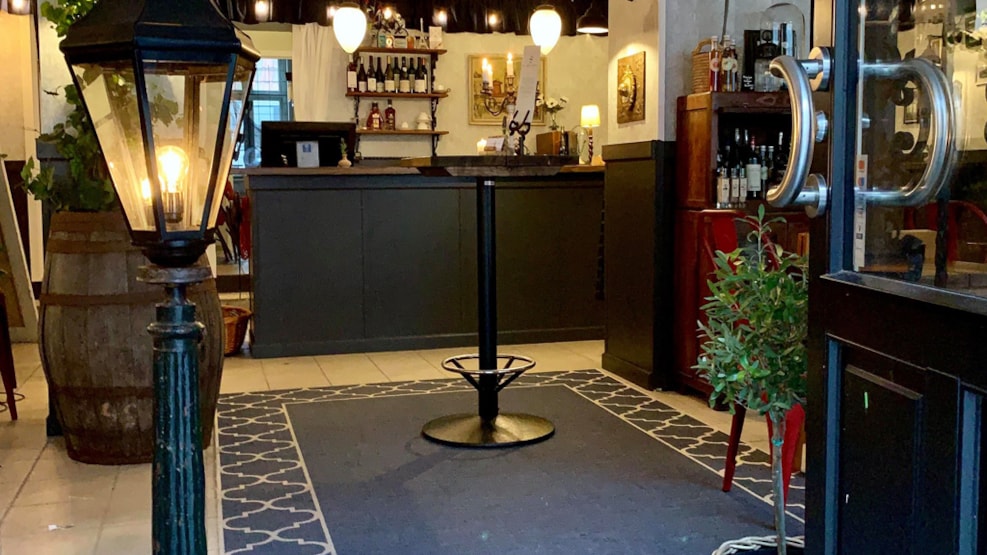 Ma Petite France
The cosy wine bar, Ma Petite France, is a gem with its authentic French charm, small soft couches, vintage vibes and wine from the best French vineyards. It's an obvious stop for anyone visiting Aalborg.
The French wine bar, Ma Petite France is located in the heart of the city on the pedestrian street Nørregade, surrounded by French speciality shops in a unique neighbourhood. The wine bar is decorated in a French style with small vintage couches and cosy booths that provide guests with privacy. Experience the authentic atmosphere and hosts that are truly passionate about their craft.
The specially selected wine menu
The family in the small wine bar dream of one day living in France once they grow old. But since they are so eager about France they have decided to bring France to Aalborg! The wine bar has, therefore, become their life's work, based on true love for France and the French wine menu as each wine is carefully selected while they continuously search for new beautiful grapes that can impress and delight the wine bar's guests.
On the menu, you can choose everything from champagne, red and white wines to rosé wines and dessert wines and of course some quality coffee to end the lovely stay. Ma Petite France also serves charcuterie and cheese boards to accompany the wine, as well as hot, chocolate, lemonade, soda and other delights. In conclusion; everything that belongs in a real French wine bar.
Read the menu here...
The speciality of the hosts 
The family attaches great importance to excellent service as a lot of energy is always used on finding the individual guest's taste and favourite wine region in France. The food and wine are served in the French ambience with truly passionate hosts that shine with their love and knowledge of France. Ma Petite France is the wine bar for all lovers of life.
Read more about Ma Petite France (in Danish)...