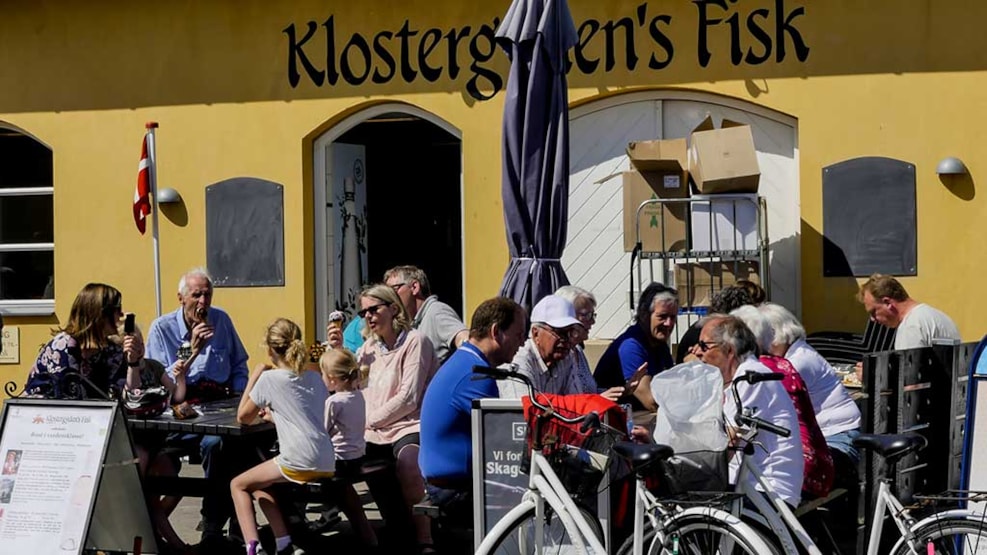 Klostergydens Fisk
Our fish shop specialises in fresh fish, smoked fish and interesting seafood dishes, all ready to take home.
We can provide attractively arranged specialities on platters or dishes -whichever you prefer.
We cater for parties ranging from just 2 people all the way up to major events - all our dishes are homemade.
Outdoor service with atmosphere and sunshine.
We're open on Sundays and have longer opening hours during the high season.