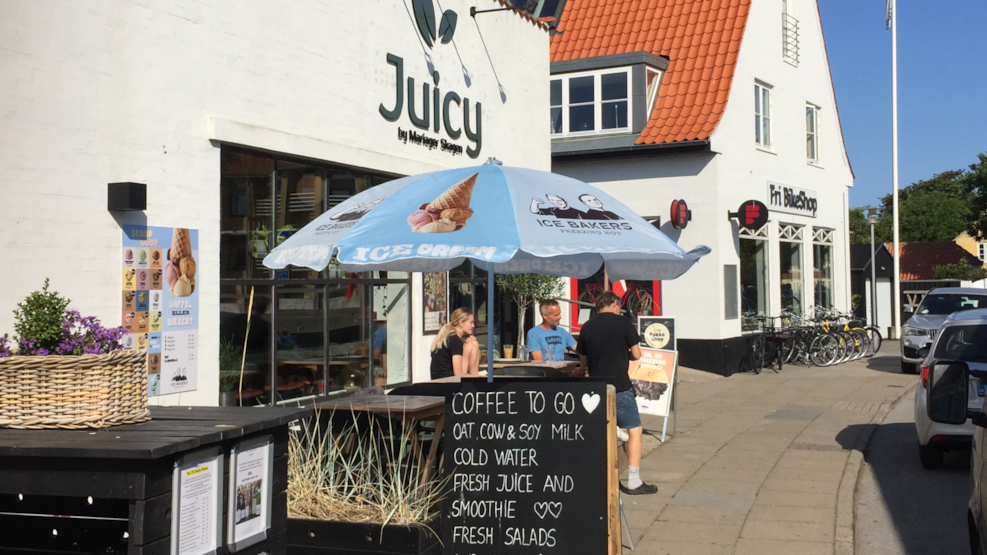 Juicy
Juicy is Skagen's new café.
Here, enjoyment, sustainability and health are highly valued. Where the majority of the raw materials are organic. Here, the season's ingredients are used and preferably bought local. As far as possible, recyclable and easily degradable materials are used to protect the nature.
Juicy offers you a menu packed with healthy, delicious food and drink, built from the best organic ingredients. The ambition at Juicy is that the food should provide more energy and greater well-being.
It offers guests to dine in the café and picking up food to go. Here, nature is valued, and therefore the majority of their packaging is biodegradable.