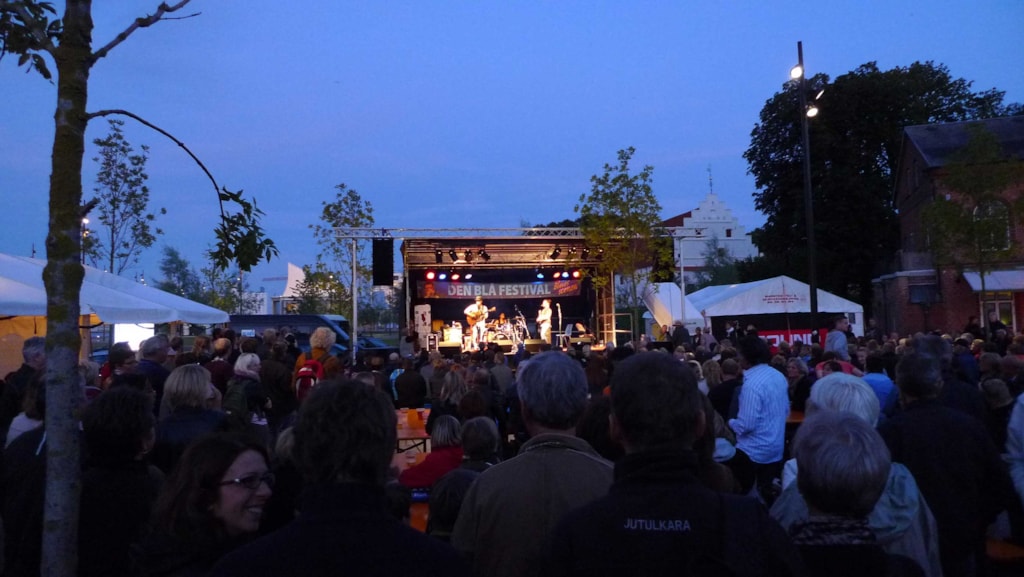 Jazz and Blues Festival
The Blue Festival is a jazz and blues festival in the heart of Aalborg, which transforms downtown Aalborg into one big venue for four days, scattering great atmosphere and jazz music through the city.
The Blue Festival is one of the biggest genre festivals in Denmark, where both Danish and international jazz and blues artists perform. Several music venues, open squares, pubs and cafés in Aalborg ensure the perfect frames for an authentic jazz and blues experience for all music lovers at all ages, and some of the restaurants even offer favorable prices on food and beverages. There is free entrance to most of the concerts.
Read more about Den Blå Festival...