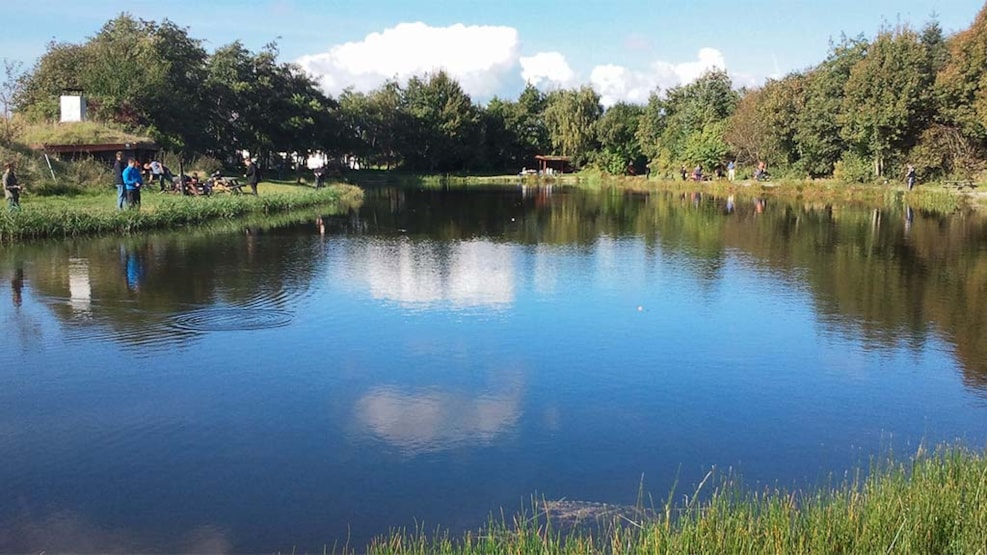 Himmerland Fishing Park
Himmerlands Fishing Park and Camping – where you are sure to get a bite! Himmerland's Fishing Park is one of local anglers' favorite fishing parks with put and take fisheries in beautiful surroundings.
Every day, trout are put out for put & take, and if you are lucky enough to catch one on 7 kilograms or more, you can have your picture taken and put on the website. The park contains both a large and a smaller lake. It is possible to rent the small lake for private events.

There is also a camping area and cabins in the fishing park.

For prices and further information, read more about Himmerland Fishing Park and Camping...