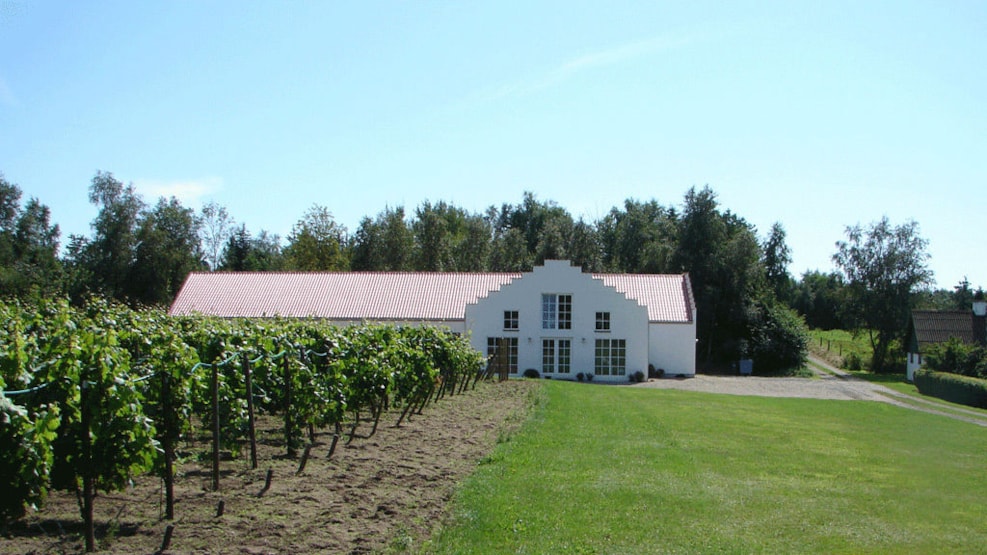 Heden Vineyard
Heden Vingård is one of the first vineyards in Northern Jutland, since the first 200 vines were planted in 1993. Since then, the number has grown to 1.000, and the vineyard also has many different sorts.
The vineyard is located in a picturesque nature area near Aslundskoven and Rasmusmose. The fields are tended by wine farmer Hans Magnussen, who is responsible for cultivation, tending, harvesting and processing.
Visit the Vineyard
Every Thursday in July and August, you can visit the vineyard for a tour. It starts at 7pm in the field, where you will learn about cultivation techniques and grape sorts among other things. Then, the tour continues to the winery, where you learn about what happens during processing and sorting.
After the tour, appetizers are offered with a bite of bread and cheese. If you are at least eight people interested in such a tour, you also have the option of inquiring about a personalized tour at a more convenient time.