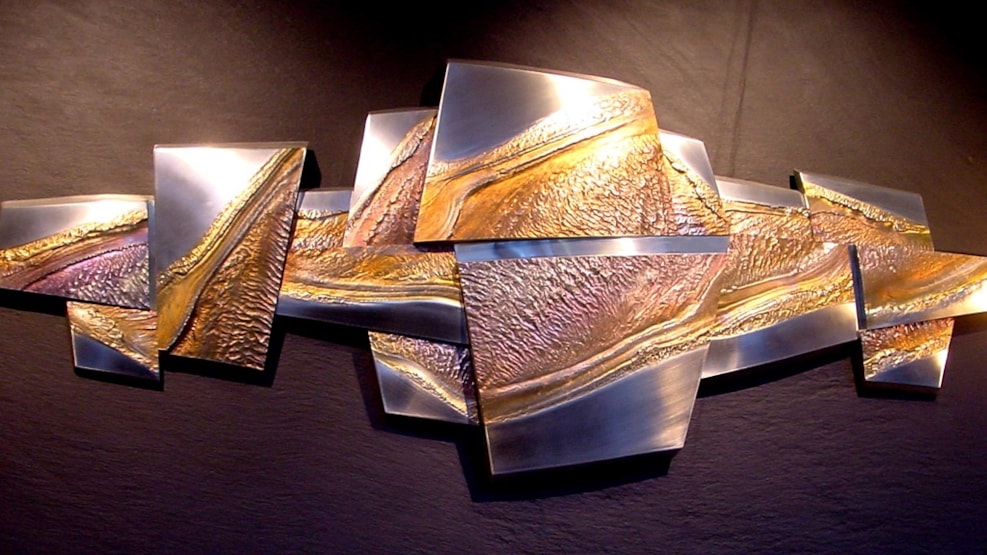 Gallery Helgi
Helgi was born and has lived most of his life along the coasts of the North Atlantic Ocean.
His major source of inspiration is for the same reason, the fierce and ever-changing marine paintings.
The source of inspiration can be seen in most of his art. Helgi works mainly with tin. He has with this metal developed a unique technique.Every piece is built up individually and the texture is shaped in Freehand without the use of molding or shaping.
The colors are a form of oxidation, which vary in the light like a landscape, the midnight sun or the northern lights.
Tin has been used for several thousand years to thousands different purposes: but never like this.