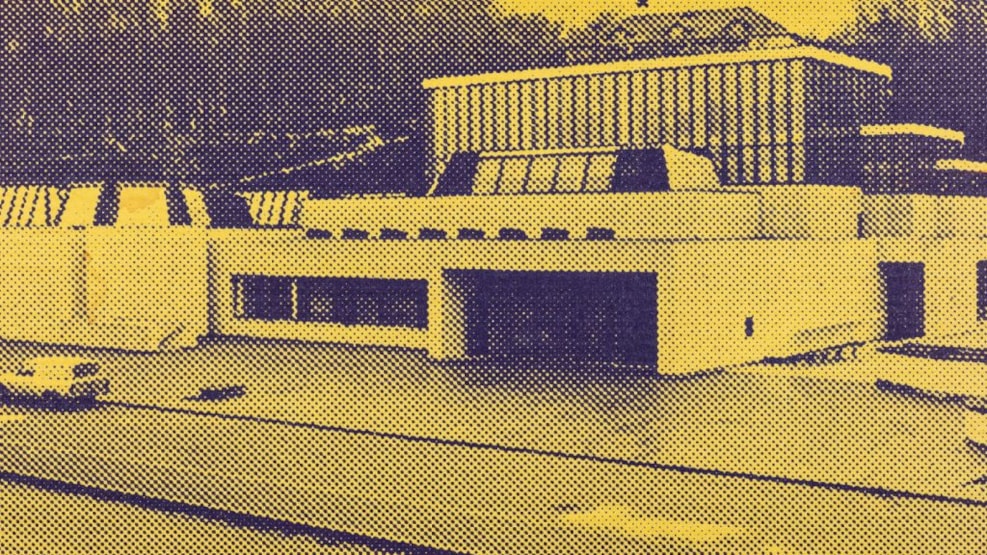 Exhibitions: Kunsten Retro
See a selection of the best artworks in Kunsten's permanent collection, just as they were presented in 1972, when the new museum, designed by Aalto and Barüel, opened its doors to the public.
"Walking through the large, bright rooms is like walking inside a sculpture, where the space is perpetually changing, automatically luring you around on a voyage of discovery."
This is how one critic described the brand new museum in 1972. It was an opportunity for visitors to explore an exhibition featuring a selection of works from the museum's permanent collection. Ever-changing natural light, linen-clad walls, marble and light-grey floor carpets – in this setting they could take in exciting works by modern Danish and international artists such as Asger Jorn, Richard Mortensen, Else Alfelt, Vilhelm Lundstrøm, Pablo Picasso, Lynn Chadwick, Le Corbusier and Max Ernst – to name but a few.
Now, 50 years later, in this self-same setting and based on the same gesamtkunstwerk principle – in which art, architecture and design come together to form an overall entity – Kunsten is presenting works from its permanent collection.
Featuring the characteristic linen walls, Kunsten Retro recreates the exhibition architecture of 1972 and displays a new selection of artworks from the Kunsten collection, which now spans an impressive 100 years of art history. Though the setting is identical, the exhibition will reflect the fact that both the content and the mode of presentation have evolved over the past five decades.
The exhibition features classics, which were also part of the 1972 exhibition, some less frequently seen works and some brand new acquisitions: from Vilhelm Lundstrøm's radical packing box picture (1919), the highly imaginative paintings of the CoBrA artists and the ground-breaking art of the 1960s to the more recent contemporary works that in recent years have been incorporated into Kunsten's collection.
Grab an 'information newspaper', as visitors did back in 1972, and explore these amazing treasures from the Kunsten collection.