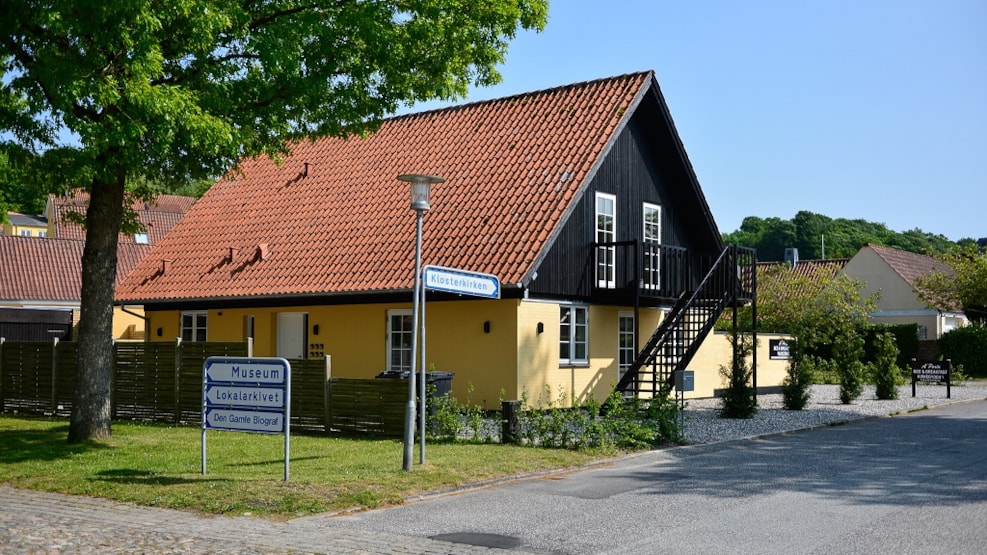 A'Porta Bed & Breakfast - Mariager
Sleep tight in the new A'Porta Bed & Breakfast, located in the heart of the City of Roses of Mariager, surrounded by history, culture and atmosphere.
With Mariager Museum and the beautiful historic museum yard on one side, and Egepladsen and cobbled streets on the other, A'Porta Bed & Breakfast is in the middle of cultural and historical surroundings.
A'Porta Bed & Breakfast opened at the beginning of 2023 and is a completely renovated Bed & Breakfast with a total of 6 rooms, spread over 2 floors.
The house, which was built in 1969, is close to Mariager's beautiful church and of course also close to the local bodega. The harbour, square and shops are within walking distance. Mariager is a quiet town, so there is no noise even if you live in the middle of town.
As the name suggests, there is a strong connection to The Restaurant A'Porta, which are particularly known for their delicious smørrebrød, hearty dishes and genuine Danish coziness.
The rooms
When renovating the house, great emphasis was placed on creating inviting rooms, where you will primarily spend the night, but where there is also the opportunity to work at a table. The beds have selected box mattresses, hypoallergenic luxury duvets and pillows with down-like filling of siliconised fiber down. TV is available in all rooms. Free wi-fi.
You will of course get your own key, so you are not dependent on staff. Check-in is after 03:00 p.m. and departure no later than 10:00 a.m. There are parking spaces on the plot incl. 1 charging stand for electric car. It is open all year round.

Read more and book your room here!